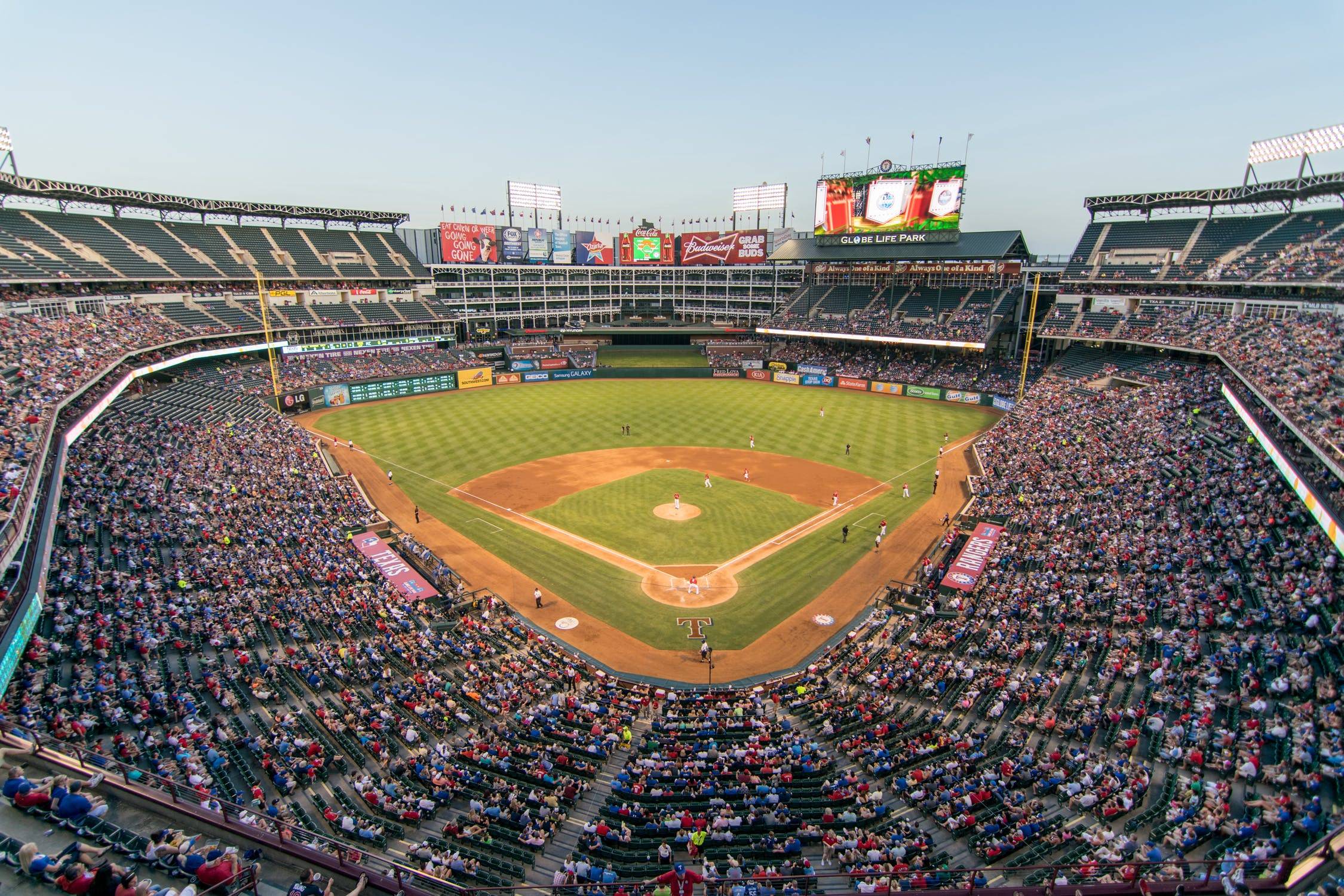 When it comes to professional sports, baseball is home to some of the highest paid athletes. With plenty of players in the 8 digit pay bracket per year, it's easy to see how valuable these players are to their respective teams. While their yearly pay may topple 8 digits, most of their full, multi-year contracts extend into the 9 digit dollar amounts making them some of the most valuable athletes in the world. Today, we are going to take a closer look at 10 of the highest paid MLB players for 2019 and what makes them so valuable.
1. Stephen Strasburg - $38.3 Million
Team: Washington Nations
Position: Pitcher
2019 Pay: $38.3 Million
Total Contract Pay: $175 Million/7 Years
As the first pick in the Major League Baseball draft in 2009, Stephen Strasburg has definitely made a name for himself over the past decade. Strasburg played baseball throughout high school and college where he was named one of the best pitchers in college baseball while playing for San Diego State Aztecs. In 2008, he pitched in the 2008 Summer Olympics for the United States national baseball team where he won a bronze metal. In 2010, ESPN named Strasburg the most hyped pick in MLB draft history while Sports Illustrated claimed he was the most closely watched pitching prospect in baseball history.
Strasburg made his MLB debut in late 2010 and set a new franchise record of 14 strikeouts in his first game. He has continued to play for the Nationals over the past 10 years and averages a 95.3 mph fastball.
2. Max Scherzer - $37.4 Million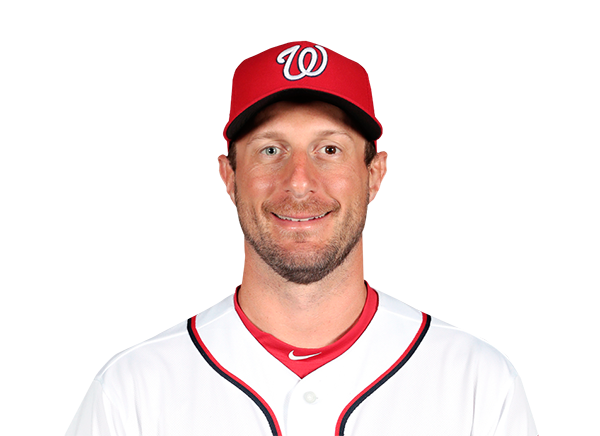 Team: Washington Nations
Position: Pitcher
2019 Pay: $37.4 Million
Total Contract Pay: $210 Million/7 Years
A teammate of Stephen Strasburg, Max Scherzer is second on our list and is also a pitcher for the Washington nationals. Max "Mad Max" Scherzer debuted in the Major Leagues in 2008 playing for the Arizona Diamondbacks and then later for the Detroit Tigers. Scherzer has played a large roll in the playoff presence of both the Washington Nationals and the Detroit Tigers.
Stephen's long list of accomplishments could go on for days with some of the most notable being the second to strike out 200 or more batters in a season for 8 years in a row, tenth pitcher in MLB history to win at least 3 Cy Young Awards, and the first to get a game score of 100 or more twice in a single season.
3. Zack Greinke - $34.5 Million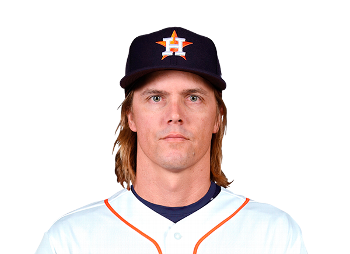 Team: Houston Astros
Position: Pitcher
2019 Pay: $34.5 Million
Total Contract Pay: $206.5 Million/6 Years
After winning the Gatorade National Player Of The Year Award as a senior in high school, Zack Greinke was selected by the Royals in the 2002 MLB draft. With a 2 year sprint pitching in the minor leagues, Greinke made his MLB debut in 2004. He bounced back from a depression and anxiety battle that caused him to miss most of his 2006 season only to return in 2007 as a relief pitcher. He quickly found his way back into the starting rotation in 2008 and appeared in the MLB All Star Game in 2009. Since then, he has gone on to be one of the highest paid pitcher in the league playing for the Arizona Diamondbacks.
4. Mike Trout - $34.1 Million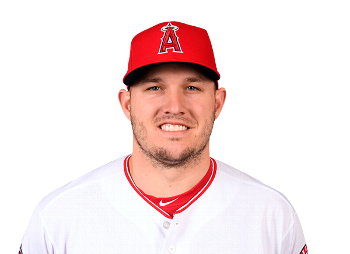 Team: Los Angeles Angels
Position: Center Field
2019 Pay: $34.1 MillionTotal
Contract Pay: $144.5 Million/6 Years (Sans Newest Contract Of 12 Year/$426 Million)
As one of the youngest baseball players on this list, Mike Trout graces the top 5 highest paid with a 2019 pay of just over $34 million. Trout was selected in the first round of the 2009 MLB draft by the Los Angeles Angels. He made his first MLB debut in 2011 and took home the AL Rookie Of The Year Award in 2012. Trout has been commended on his athleticism on the field and has been named on the best current players in MLB.
As of 2018, Trout has held the title of best career slugging percentage (.573), stolen base percentage (84.75%)m and on base plus slugging (.990). He also holds the title of the richest contract in the history of North American sports with his 12 year, $426 million contract with the Los Angeles Angels.
5. David Price - $31 Million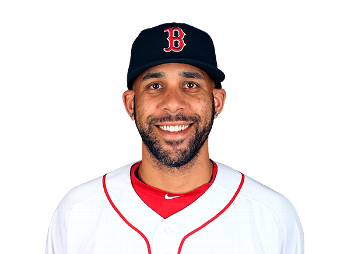 Team: Boston Red Sox
Position: Pitcher
2019 Pay: $31 Million
Total Contract Pay: $217 Million/7 Years
David Price, a current pitcher for the Boston Red Sox, was first drafted into the MLB in 2007 as the first overall pick by the Tampa Bay Devil Rays. He quickly made his MLB debut in September of 2008 and has played for the Toronto Blue Jays and Detroit Tigers before finding his home as a Red Sox.
Weeks into his 2008 appearance, Price made a huge save in Game 7 of the American League Championship Series to win their first World Series. In 2009, he became a starting pitcher and was named the AL starter for the All Star game in 2010. in 2012, he won his first Cy Young Award. In 2014, he was traded to the Detroit Tigers who then traded him to the Blue Jays who ended up making a championship appearance that year. Right before the 2016 season, the Boston Red Sox signed Price to a franchise record breaking deal of $217 million for 7 years.
6. Clayton Kershaw - $31 Million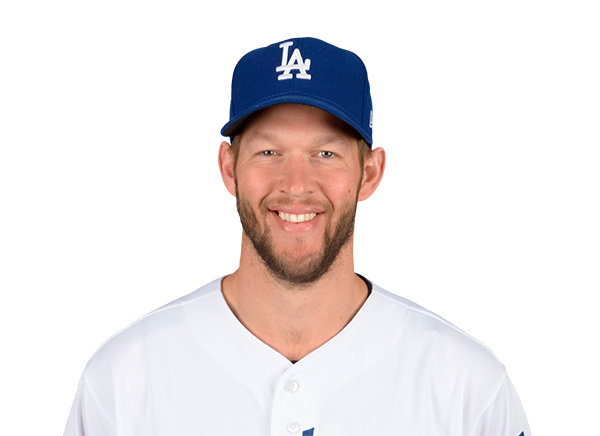 Team: Los Angeles Dodgers
Position: Pitcher
2019 Pay: $31 Million
Total Contract Pay: $93 million/3 Years
As a 1st round draft pick getting picked 7th overall in the 2006 MLB draft, Clayton Kershaw quickly made a name for himself, making his first MLB debut in just one full season. His 2008 MLB debut came at the young age of 20, making him the youngest player in the MLB for a full year. Kershaw quickly rose to fame in 2011 as he became the youngest pitcher to win the Triple Crown and Nation League Cy Young Award since 1985.
The Los Angeles Dodgers offered Kershaw a franchise record breaking 7 year, $215 million extension of his contract which he accepted during the 2013 off season. Off the field, Kershaw participates in various volunteer work and has written a book called Arise to help to raise funds for constructing an orphanage in Zambia.
7. Miguel Cabrera - $30 Million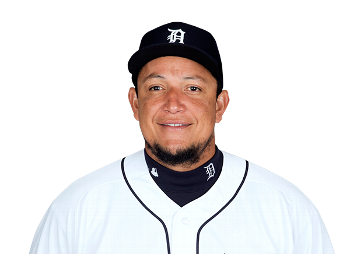 Team: Detroit Tigers
Position: First Baseman
2019 Pay: $30 Million
Total Contract Pay: $248 Million/8 Years
Miguel "Miggy" Cabrera got his start in 1999 with the Florida Marlins, signing as an amateur free agent. He made his way through the Marlins minor league system and debuted in the MLB in 2003 at the young age of 20 years old where he helped the Marlins win a World Series. In the later part of 2007, Cabrera was traded to the Detroit Tigers where he currently plays. In 2010, Cabrera hit a career first three home runs in a single game against the Oakland Athletics. During this year, he was also named an AL All Star, his 5th in his 8 year career. Cabrera would go on to accomplishing many more feats before suffering injuries over the past few years which has resulted in him being moved to a designated hitter position.
8. Yoenis Cespedes - $29 Million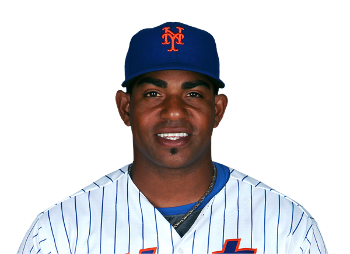 Team: New York Mets
Position: Left Fielder
2019 Pay: $29 Million
Total Contract Pay: $110 Million/4 Years
Yoenis Cespedes has had his fair share of baseball experience in both the Cuban National Series and the Major League Baseball. Starting his career in Campechuela, Cuba, he played 8 season up until 2010 for a team called Alazanes De Granma within the Cuban National Series. Making his MLB debut in 2012 with the Oakland Athletics, Cespedes reached a 4 year, $36 million contract agreement which jump started his MLB career. He was traded to the Boston Red Sox in 2014 and then to the Detroit Tigers in 2015. In 2016, He signed onto the New York Mets for a 3 year $75 million contract where he was named on the All Star roster. In 2017, Cespedes opted out of his contract only to have the Mets offer a larger 4 year contract with a grand total of $110 million.
9. Justin Verlander - $28 Million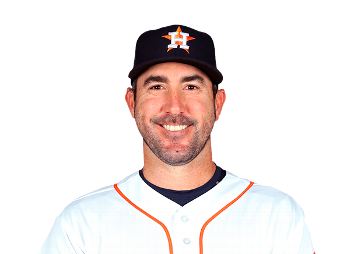 Team: Houston Astros
Position: Pitcher
2019 Pay: $28 Million
Total Contract Pay: $180 Million/7 years
Making his Major League Baseball debut in 2005 with the Detroit Tigers, Justin Verlander played with the Tigers for 12 consecutive years before being traded to the Houston Astros in 2017. Verlander is no stranger to baseball, let alone breaking records as he broke his college's record for career strikeouts while attending Old Dominion University. He also let the United States National Team to a silver medal at the 2003 Pan American games. Justin went on to rack up quite the accomplishment list with the Detroit tigers from 2005-2017 surpassing the 2,000 strikeout milestone in 2016. As an Astro, Verlander achieved his 200th career win and surpassed the 2,500 strikeout mark making him one of 33 pitchers to do so. In 2019, he got his 3000th career strikeout placing him in a club of only 18 pitchers to reach this mark.
10. Albert Pujols - $28 Million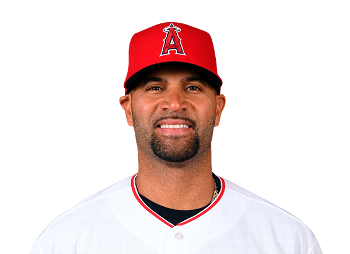 Team: Los Angeles Angels
Position: First Baseman
Yearly Pay: $28 Million
Total Contract Pay: $240 Million/10 Years
Born in the Dominican Republic, Albert Pujols moved to the US in 1996 where he would play baseball at Fort Osage High School and Maple Woods Community College. After only one season playing at his college, the Cardinals drafted him in the 13th round of the MLB draft in 1999. He won the rookie of the year in 2001 and helped lead the Cardinals to the 2006 and 2011 World Series. After the 2011 World Series, Pujols became a free agent where he signed a 10 year contract with the Los Angeles Angels. He has a long list of accomplishments such a being a six time Silver Slugger, he has led the NL in home runs twice, and led the NL once each in batting average, doubles, and RBI.
So there you have it, the top 10 highest paid MLB players of 2019. With each of these athletes showcasing their own style and playing abilities, it is no surprise that they are some of the highest paid players. To show off your love for baseball and let everyone know what your favorite sport is, check out the high quality baseball jewelry at All In Faith. With a full line of faith based baseball jewelry, you can easily find a necklace that allows you to show off your passion for God and love for baseball.