For sports players and fans, showing off their passion is a huge part of the love of the game. While many people choose to wear sports attire, many are still looking for something that can be worn at any time. To elegantly display your favorite sport at any type of event, All In Faith has created a full line of sports jewelry that is sure to be the topic of conversation wherever you choose to wear it.
These jewelry pieces aren't just sports inspired, many integrate a faith-based design as well. All In Faith recognizes how closely athletes and fans keep their faith close to their sport. This is what inspired many of the popular designs you will see in this list. Let's take a closer look at the top 13 sports jewelry so you can find the perfect fit for your sport and style.
Original Baseball Bat Cross Necklace
The first item on our list is the very necklace that gave All In Faith its start. The original baseball bat cross necklace paved the way for a faith inspired, sports centric jewelry line that would take the sports industry by storm.
The pendant itself features three baseball bats in a cross formation to allow fans and players alike to elegantly display their love for the game and their passion for their faith. The simple yet unique design of this pendant makes it the perfect necklace to be worn both on and off the field and even to the most formal of events.
This necklace is best suited for those looking for an easy way to mix their faith and baseball passions into one simple pendant. It makes a great gift for baseball players, fans, and parents of those who play baseball. The sterling silver construction allows for a low maintenance, easy to care for jewelry piece.
2.0 Fivetool Baseball Bat Cross Necklace
If you are a fan of the original baseball bat cross necklace, the 2.0 FiveTool Baseball bat cross necklace is sure to attract your eye. This necklace was made to be a new and improved version of the original baseball bat necklace, but with some nice, subtle changes.
The overall design features the same great three bat design that resembles God the Father, God the Son, and the Holy Spirit. At the core of every Christian athlete's beliefs lies this trinity, and that was the exact purpose of this necklace, to keep it close to your heart.
On the 2.0 necklace, you will notice that at the top of the cross, the bail is made to look like a baseball, bringing the details down to the laces across the ball. This necklace is going to be a great way to show off your passion for baseball and your faith at the same time.
Red Enamel Baseball Bat Cross Necklace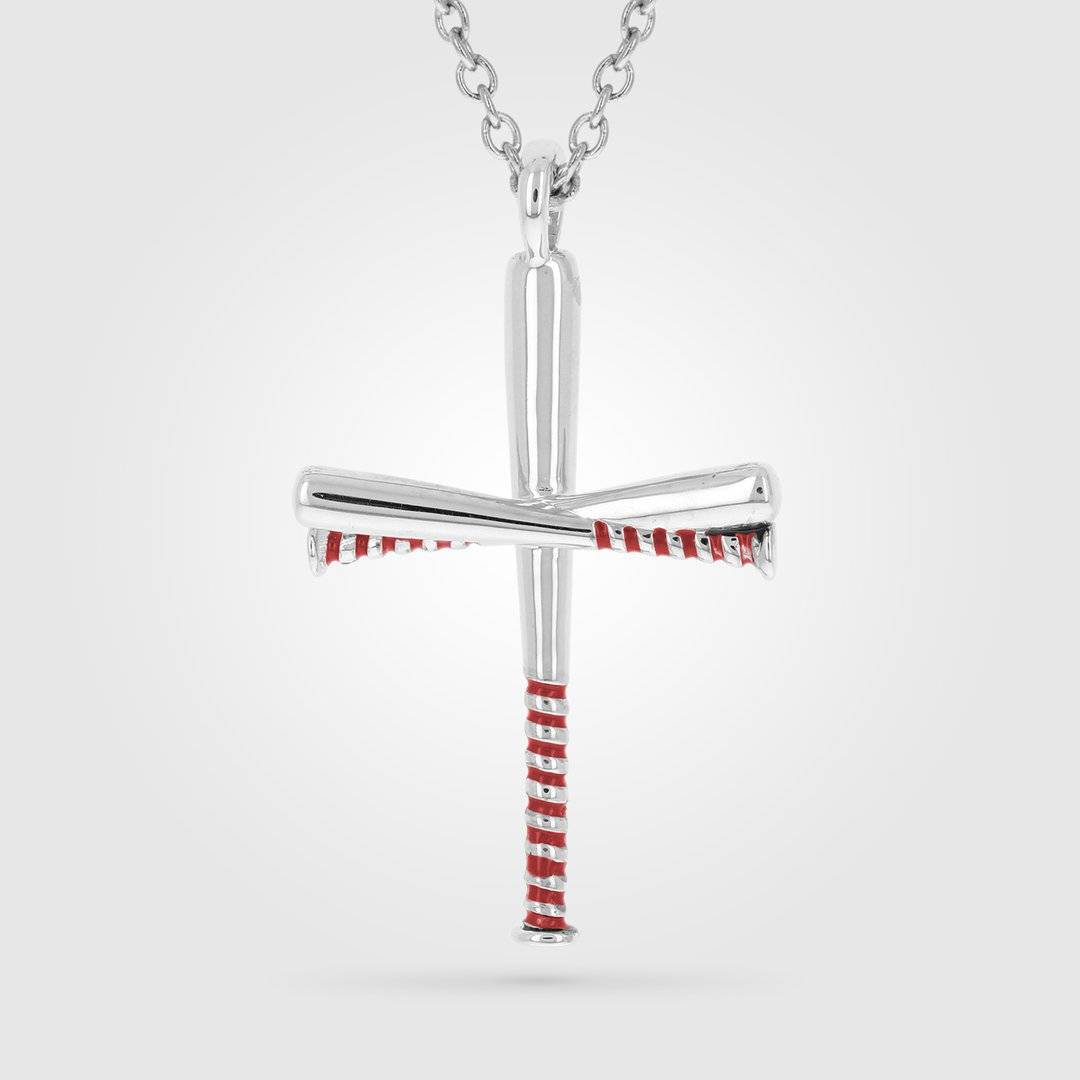 Another great variant of the baseball cross necklace is the red enamel gripped baseball bat necklace. While the original and 2.0 necklaces featured a very clean stainless steel construction, adding a bit of color really made this necklace pop.
This necklace is going to be an exact replica of the original baseball bat necklace, but will have red enameling on the grips of each baseball bat to accent each bat while making the pendant of the necklace stand out even more. The red enamel wraps around the baseball bat in a spiraling pattern just like a real baseball bat to add an authentic look to each bat.
While this necklace would make a great gift for those whose team or favorite team's colors are red, it can also be used as a universal look as red is one of baseball's most iconic colors that look great on anyone.
Gridiron Football Cross Necklace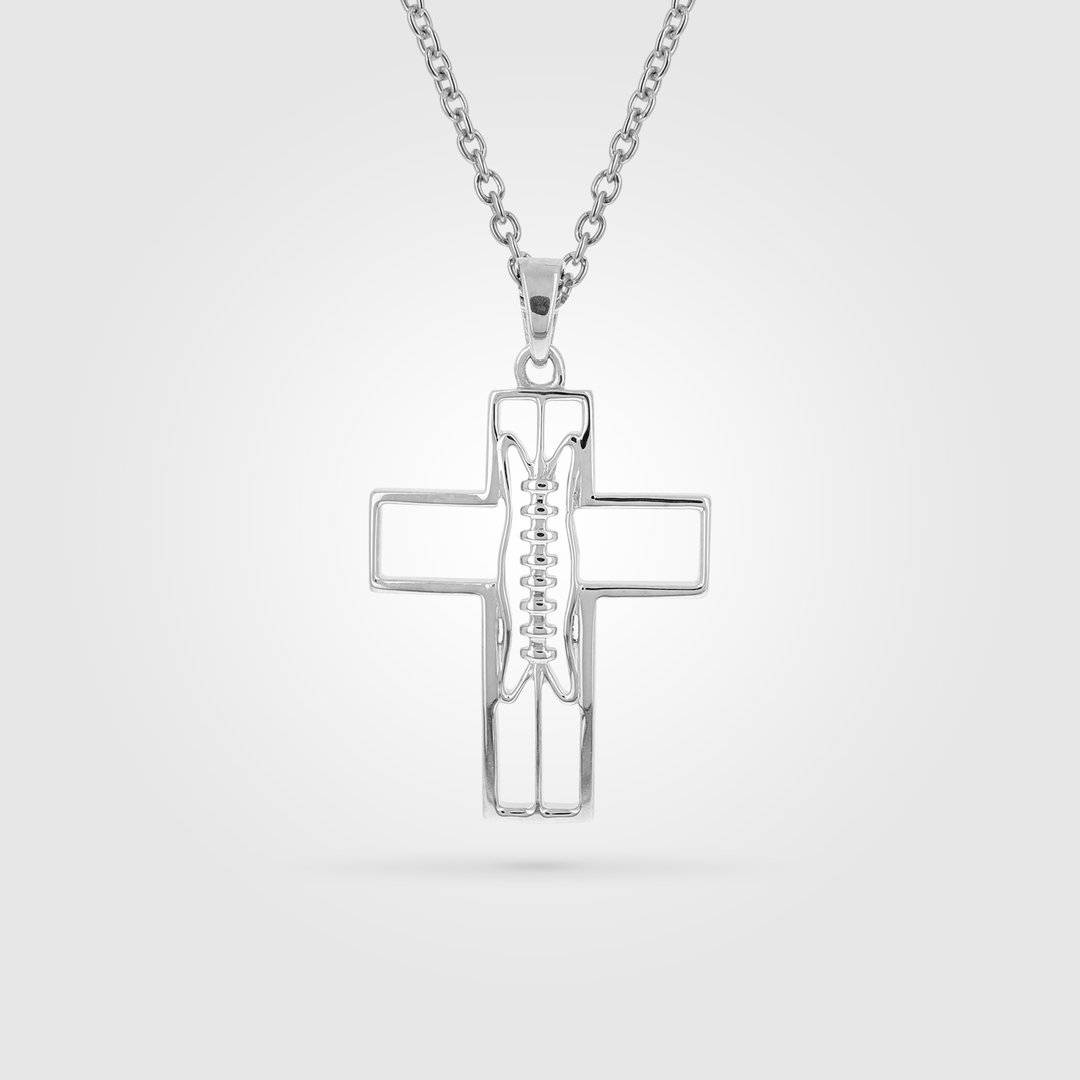 If baseball isn't really your sport, no worries, All In Faith has you covered when it comes to just about any popular sport. One of the most popular sports in their lineup is football. With football fans all over the world, there is a constant demand for football jewelry and accessories.
While there are many football necklaces to choose from, very little integrate faith based designs into them. All In Faith has done just that with their Gridiron Football Cross Pendant. This pendant features a stainless steel silhouette of a cross with a football lace design in the middle. This allows you to proudly display both football and faith in one elegant necklace.
With football being such a popular sport, this necklace is the perfect gift for any player or fan of football as it easily showcases the football passion with a necklace that can be worn both on and off the field.
Soccer Ball Cross Necklace
Soccer is one of the most widely played sport in the world. If there is one thing to know about soccer, it's that the passion for the sport runs deep for both players and fans alike. Soccer players and fans are proud to show off their soccer attire at all times and finding the perfect soccer necklace can be tough.
To help incorporate the love for soccer with the passion for the faith that back it, All In Faith has designed a unique soccer necklace that is sure to be the topic of conversation no matter where it is worn.
This soccer necklace is made up of black and white soccer patch shapes accurately lined out in a cross formation. This showcases the faith and soccer characteristics perfectly and is designed to be worn both on the field and to the most formal of occasions without looking out of place.
Barbell Large Cross Necklace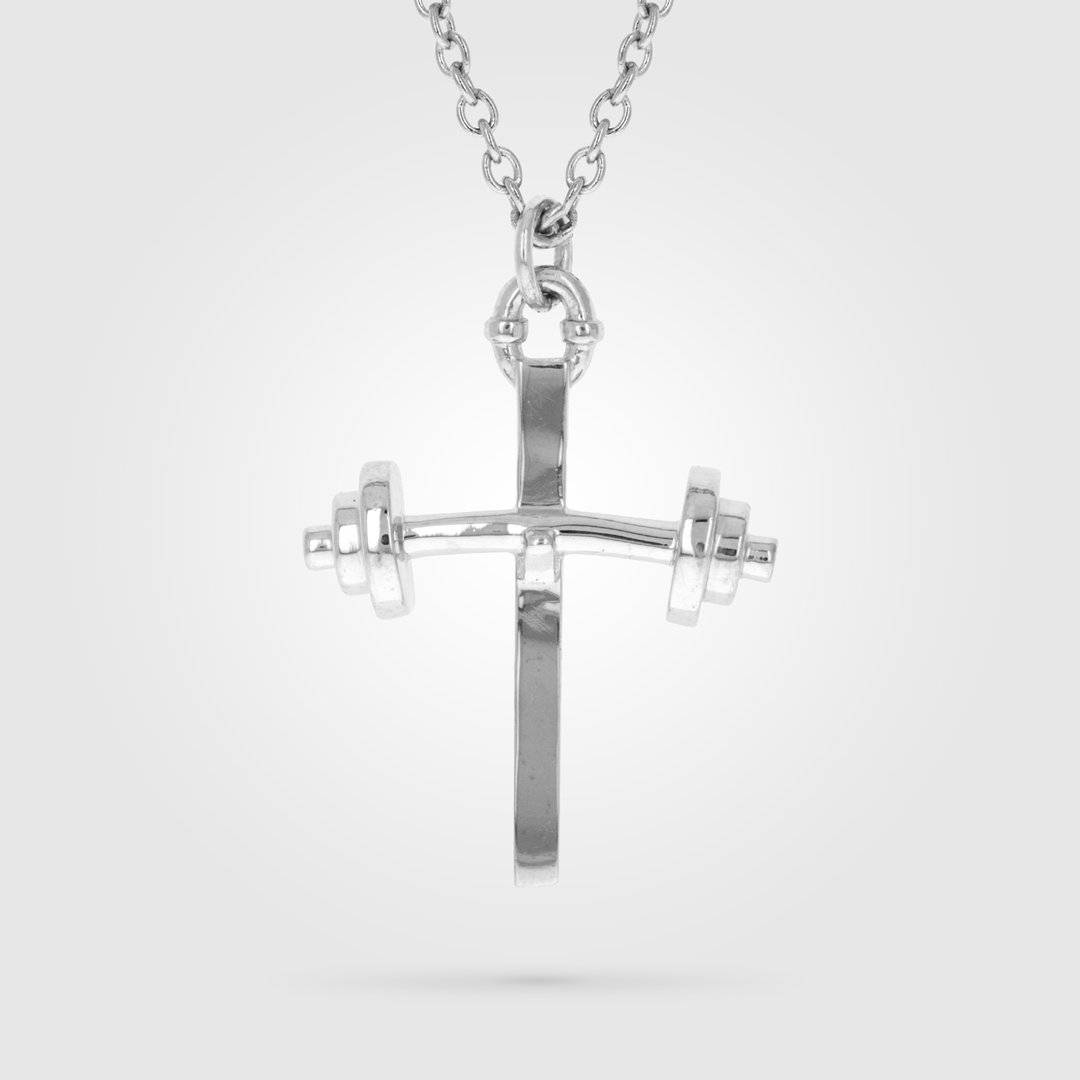 When it comes to just about any sport, fitness is usually a large part of training. Athletes have to be strong and continuously train their bodies to perform at peak performance when it's game time. That is why many athletes take their weight lifting very seriously and it has become a large part of their everyday life.
Whether you are a competitive lifter or just someone who likes to hit the gym a lot, you will love the new Barbell Large Cross from All In Faith. This necklace features a weight rack with a bar and weights in a cross formation to accentuate both the passion for your faith and love for working out.
One of the best things about this necklace is that it can make a great gift for just about any athlete. Most athletes spend a considerable amount of time in the gym, so this is a great way to show off that passion.
Mini Golf Pendant With Dangle Cross Necklace
When it comes to finding sports jewelry, it's always easier to find the most popular sports. However, when it comes to less televised sports, it can be harder to find what you are looking for. All In Faith tries to find these sports and offer faith inspired jewelry for the players and fans.
One of these sports happens to be golf. While golf does get a lot of attention, it is not as popular as some of the major league team sports so jewelry companies often overlook them. Trying to find a golf necklace that incorporates your faith in it too is pretty rare. That is what led the team at AIF to produce the mini golf pendant with dangle cross.
This necklace features a stainless steel, flat golf ball design with detailed dimples. On top of this pendant hangs a second pendant in the shape of a cross to give you a perfect 2 for 1 necklace.
Anchor Punch Boxing Cross Necklace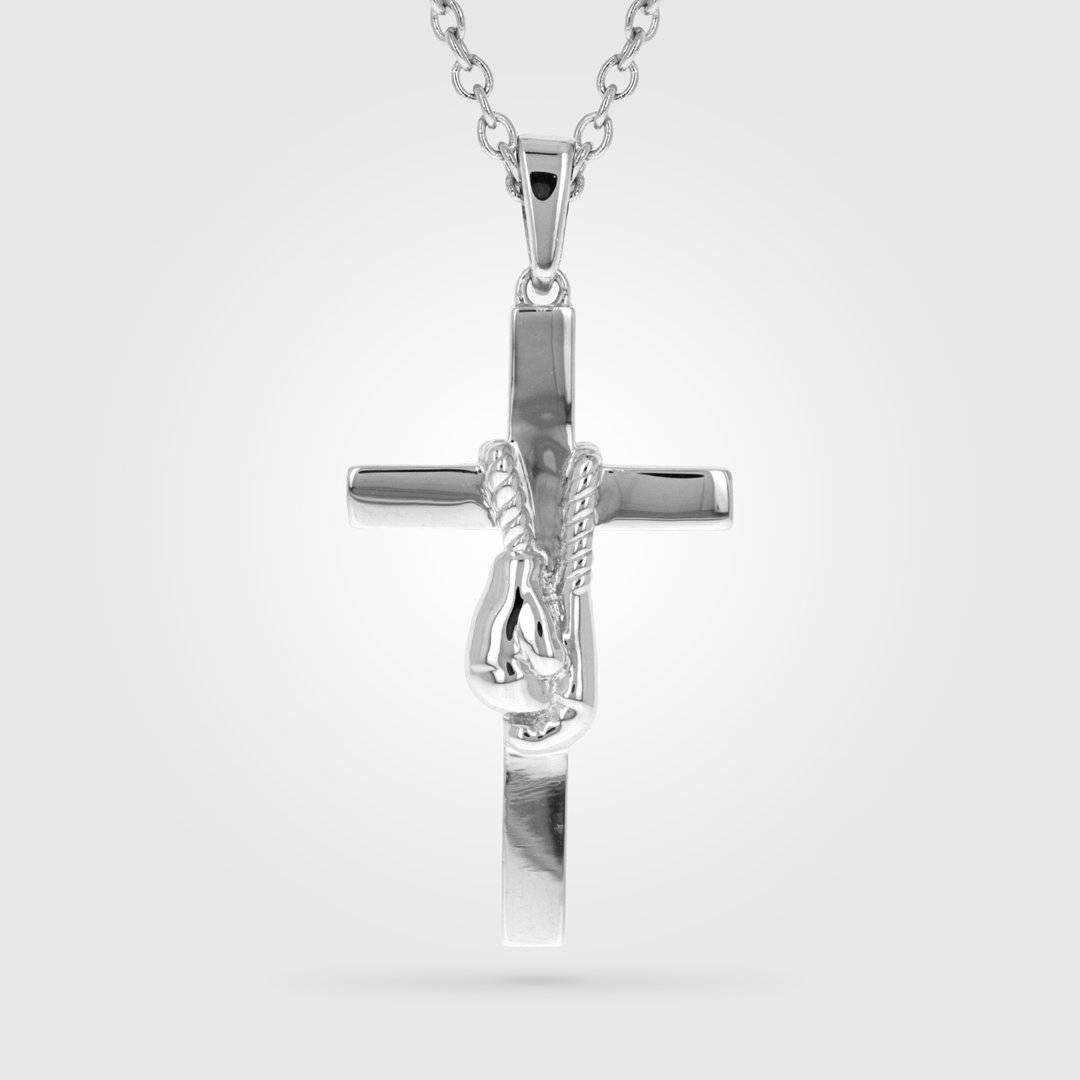 All In Faith is a big supporter of fighting sports and sponsors a local fighter from the Waco area. With this, the need for a line of faith based fighter jewelry was needed. This gave birth to the new Anchor Punch Boxing cross necklace, new for the 2019 lineup.
This necklace features a stainless steel, polished cross with a set of boxing gloves draped across the cross. This design was meant to allow boxers and fans of boxing to keep their passion for their faith and their sport close to their heart. The detail in the boxing gloves are sure to be the topic of conversation whenever you wear it.
The modern look of this necklace makes it a great piece to easily be worn during training or even to the most formal of functions. It is designed for boxers, but can be a great gift for fans of boxing as well.
Love All Tennis Cross Necklace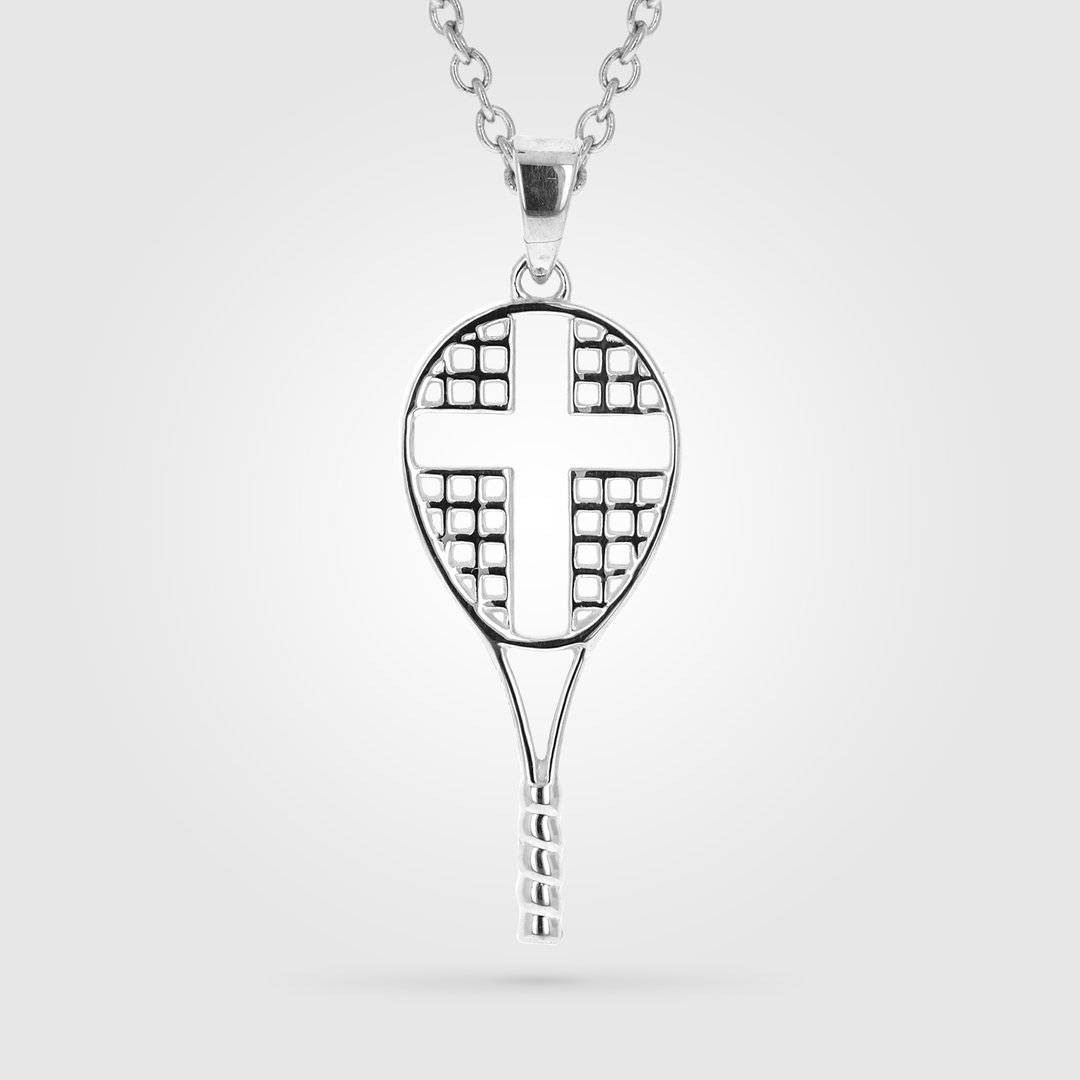 If you are a tennis player or a fan of the sport, you know just how hard it is to find a necklace that allows you to showcase your tennis passion, let alone one that has a faith inspired design. All In Faith is here to bridge this gap with the Love All Tennis Cross necklace.
This necklace features a highly detailed tennis racket pendant made from sterling silver that has a cross design cut out of the racket netting. This allows you to easily display both your love of the game and your faith in one, uniquely designed necklace.
Often times, tennis players will have to wear a separate necklace for their cross and for their tennis pendant. All In Faith has solved this problem with this beautiful necklace that can easily be worn on or off the court.
Mini Volleyball Pendant With Dangle Cross Necklace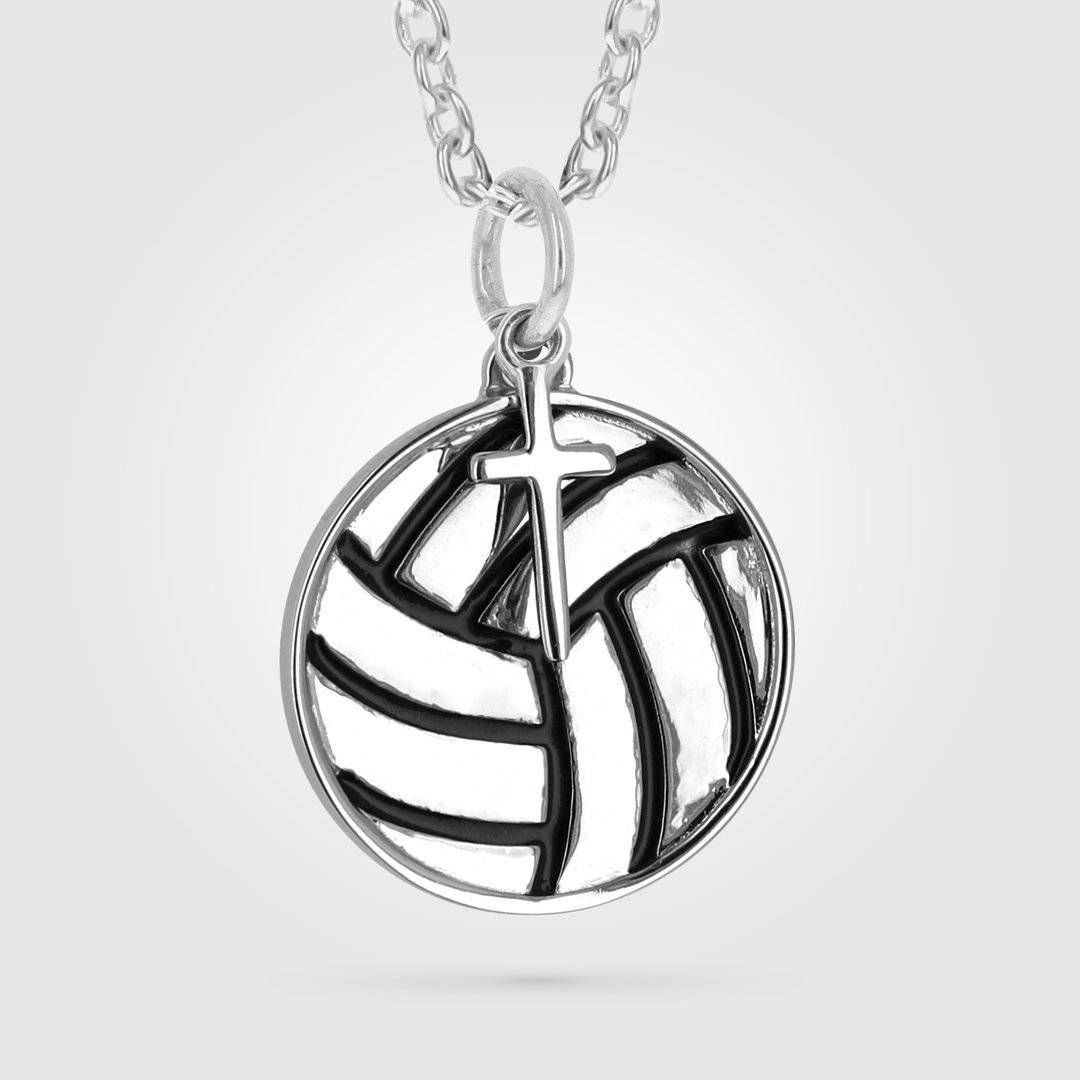 As a sport play recreationally by many beach goers, volleyball holds a special place in many people's heart whether it's played for fun or for a team. For those who play for a team or professionally, finding the right volleyball necklace to accurately display your love for the game can be quite hard. If you are looking for one that also includes a cross to show off your faith, look no further than AIF's Mini Volleyball Necklace with dangle cross.
This necklace features a flat, stainless steel volleyball design with black enamel lines that really bring out the detail in the volleyball. A small cross pendant dangles on top of the volleyball to allow you to show off both at the same time and on one necklace. The cross features a polished stainless steel design that compliments the black and steel design of the volleyball perfectly.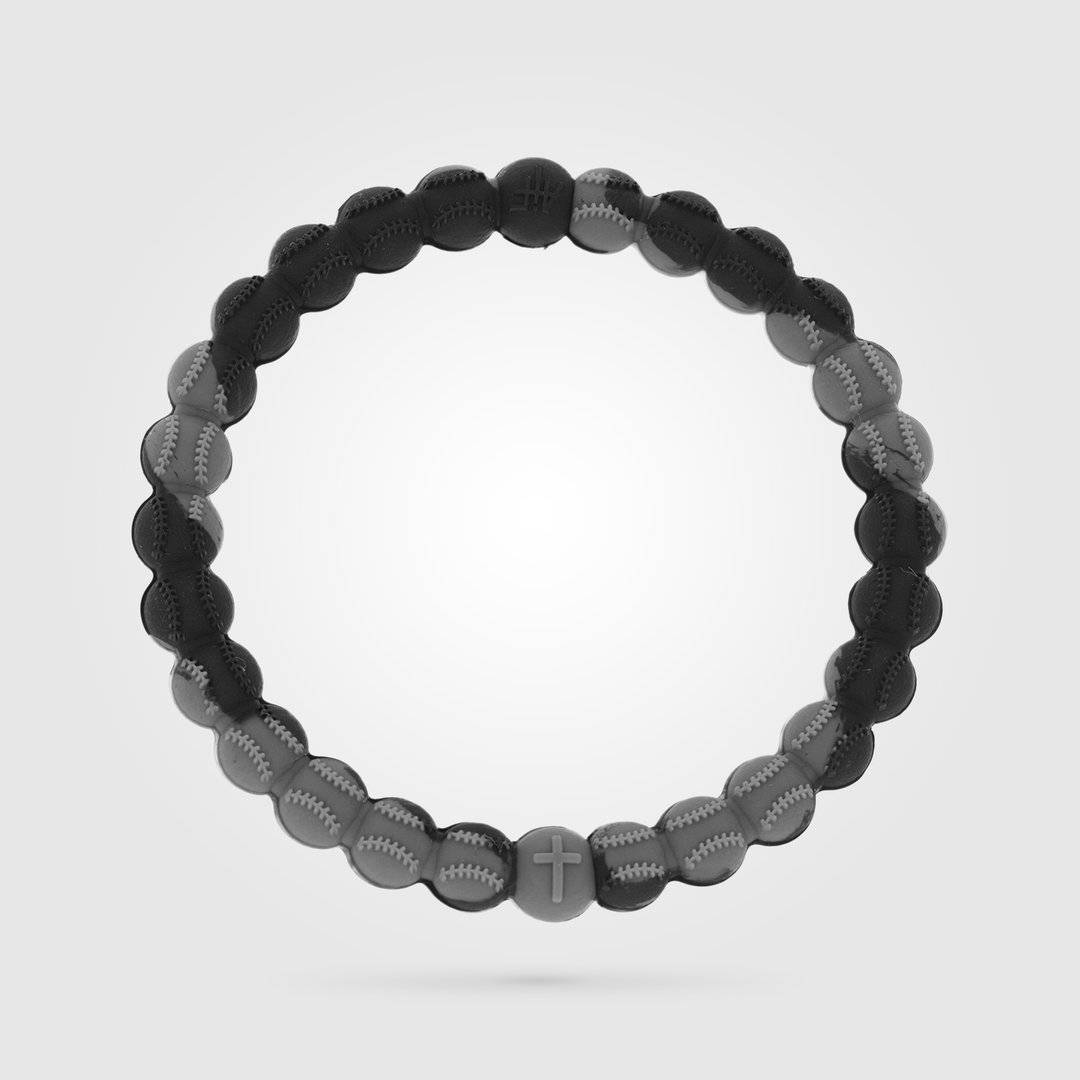 If necklaces aren't really your thing or you would like something to compliment your necklace, an All In Faith power bracelet is a great choice to display your passion on your wrist. This baseball power bracelet features a highly durable silicone construction that is made up of mini baseball designs meeting a cross in the middle of the bracelet.
These power bracelets are available in many different colors and are a great way to take your faith with you anywhere you go. They are built to take on the rough conditions of training day in and day out and are covered by a full warranty that covers breaking or stretching out.
While many of these necklaces are worn by major league players and die hard fans of professional teams, they also make great gifts for moms, dads, and family members of athletes. With full lineups for both men and women, these necklaces are a great way to surprise parents on Mother's and Father's Day to show support for their kids who play sports.
All in faith is continuously adding new designs to their lineup and bringing on new sports as well. If you are looking for something a little more custom, feel free to reach out and let u know what you would like!